Conservation and Restoration of
Fine Art Since 1975
Tim Dolby 6th January 1954 – 15th May 2022

It is with deep regret that Tim passed away on 15th May 2022 and we will therefore no longer be taking on any new commissions or restoration work. For any further information please contact James Willing - 07788 410503 or e mail james@jswdesign.co.uk
Tim Dolby is a leading painting, artwork and interior painted surfaces restorer, based in Dorking, Surrey, UK. He breathes new life into discoloured, faded or damaged paintings and brings period artworks back to their original splendour with the utmost care and expertise.
Tim restores and cleans pictures and paintings across Guildford, Woking, Weybridge, Walton-upon-Thames, Cobham, Esher, Godalming, Epsom and across the London Boroughs or Richmond, Kensington & Chelsea, Knightsbridge, Westminster and Fulham.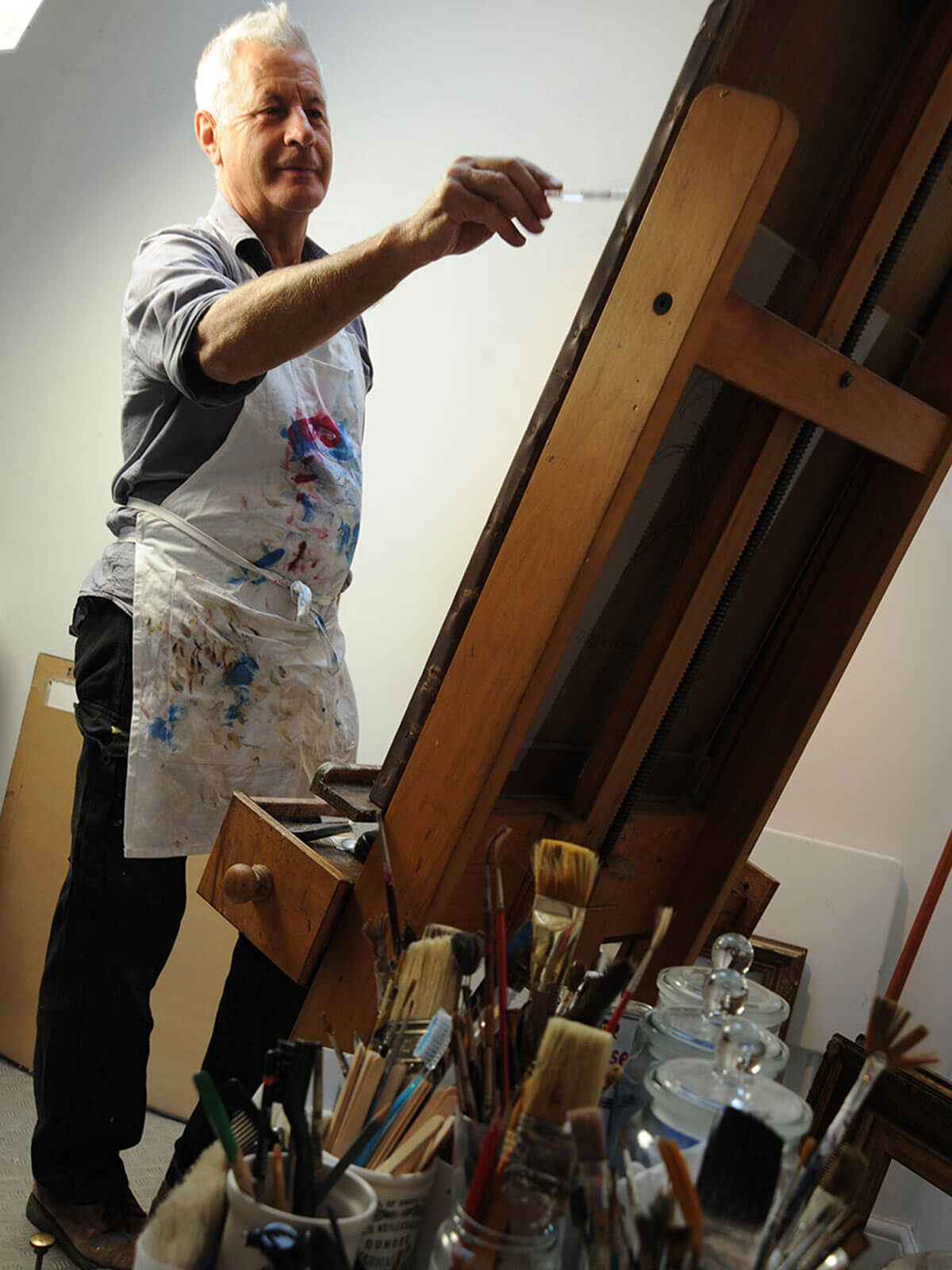 With customers located all around the world, Tim has specialised in fine art restoration and the conservation of painted surfaces and other unusual mediums for the past 45 years. He has been responsible for restoring and repairing some of the finest artworks, in private collections in St. John's Wood, historic homes in Henley, London museums, churches and art galleries from Sevenoaks to Brighton, both from his studio in Dorking, Surrey, and on location. As an artist in his own right, Tim understands the sentimental value all these artworks hold for their owners and the importance of respecting and preserving that bond.
"Tim is a phenomenally talented restorer across many mediums and disciplines. Any work undertaken by Tim for Ewbanks has always been of the highest calibre. I never have any hesitation in recommending his services as a restorer to any and all of our clients."
Andrew Ewbank, Ewbanks Auctioneers, Woking, Surrey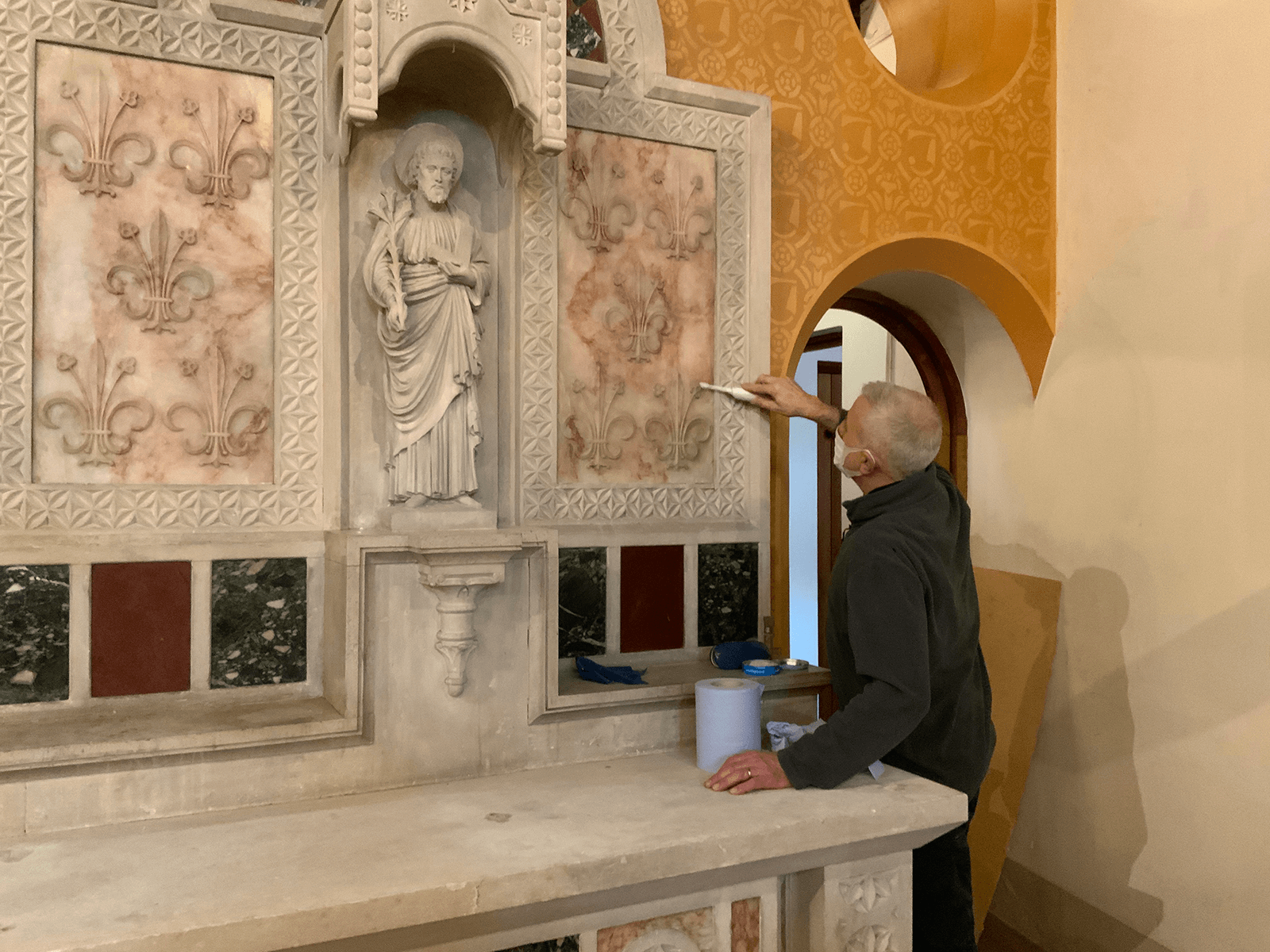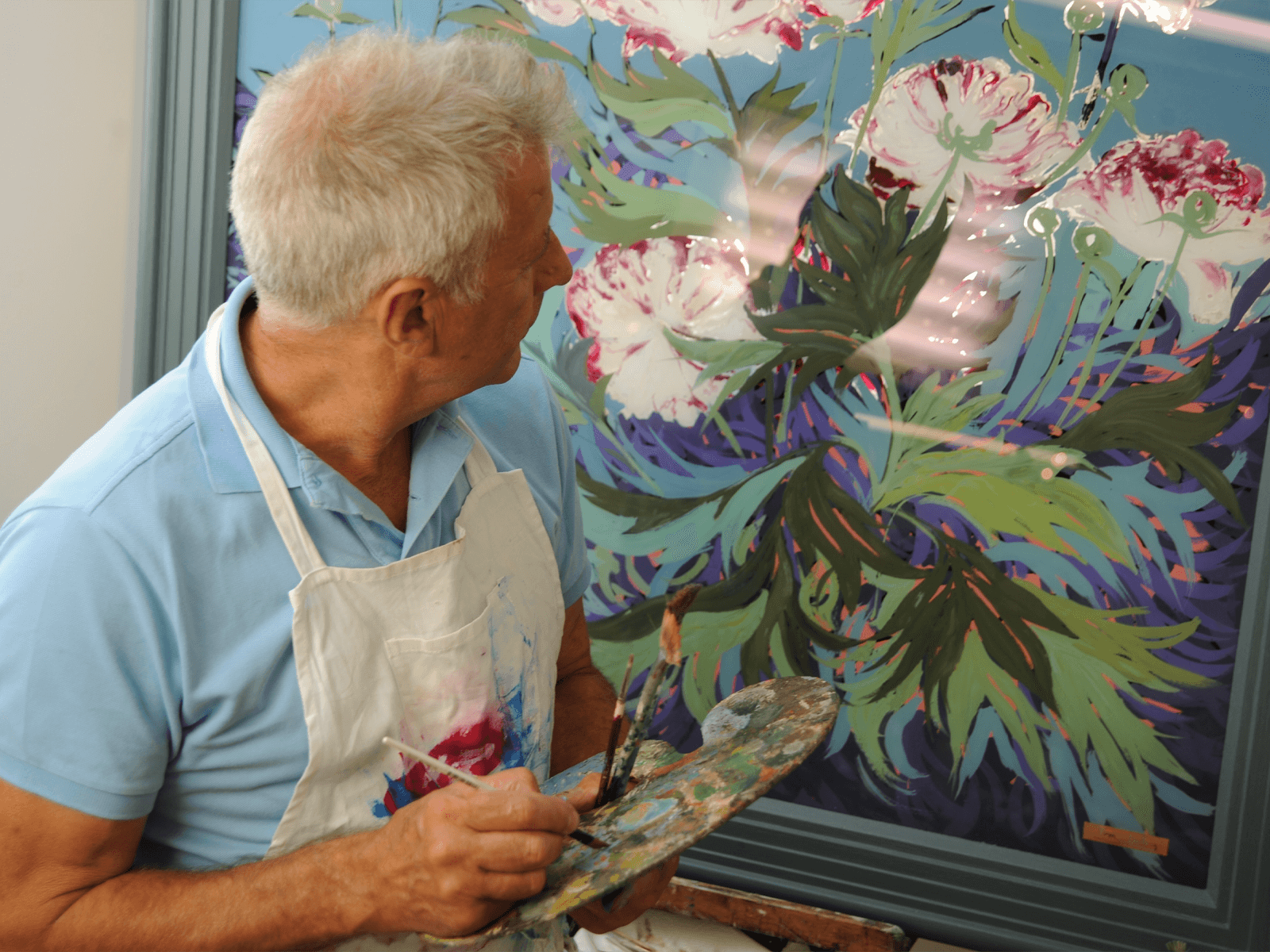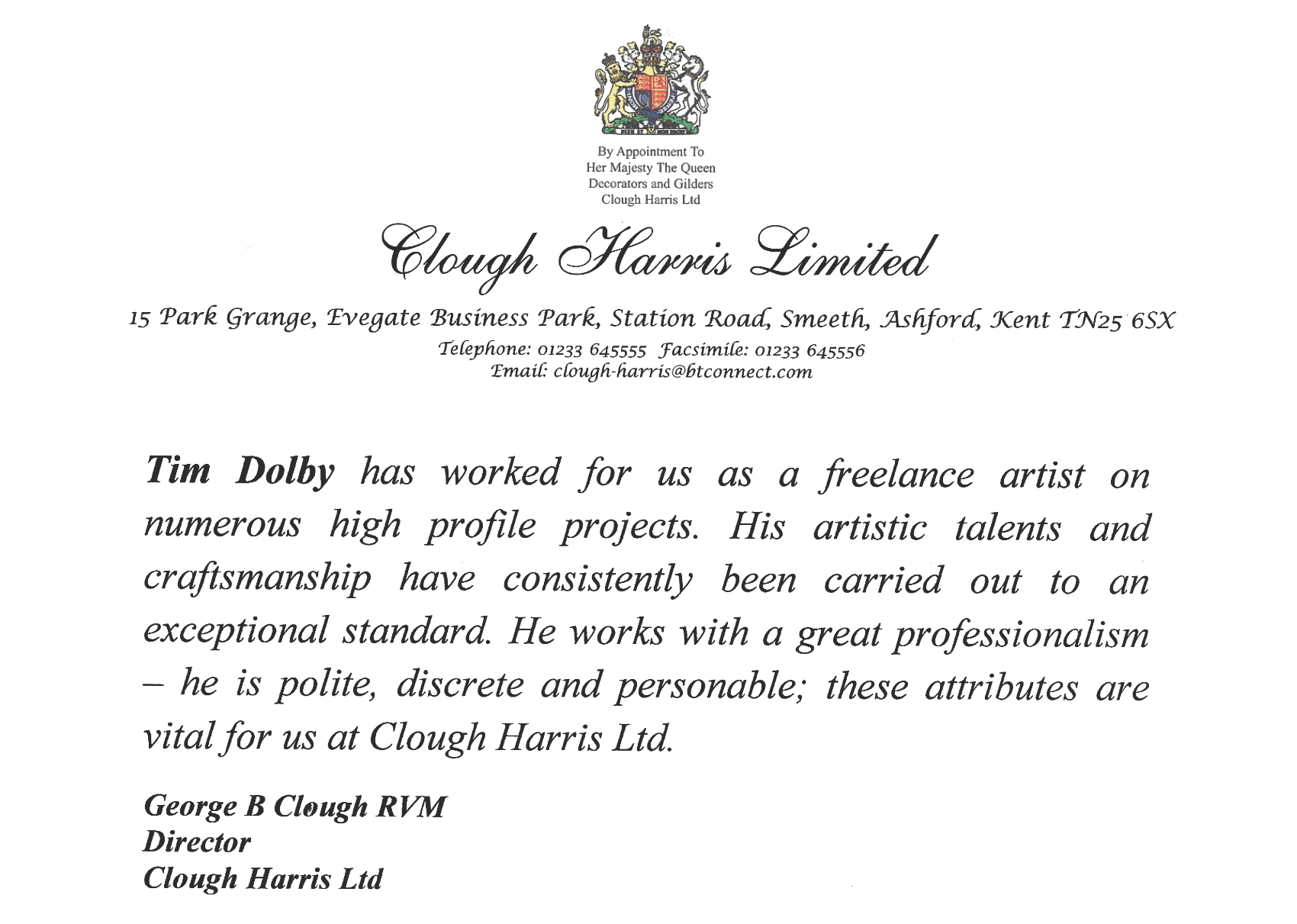 Tim offers a personalised service for the restoration and conservation of oil and watercolour paintings, antique objets d'art, miniatures, picture frames and hand painted murals. If the artwork cannot be shipped to Tim's studio in Dorking, Surrey, UK, he sometimes travels to carry out the full restoration service on site. Whether repairing a damaged painting or antique, or restoring a treasured work of art to its original condition, every project is personally restored by Tim to ensure the best possible results.
Tim's Corporate Clients Include:

DO YOU HAVE ARTWORK THAT NEEDS RESTORATION?