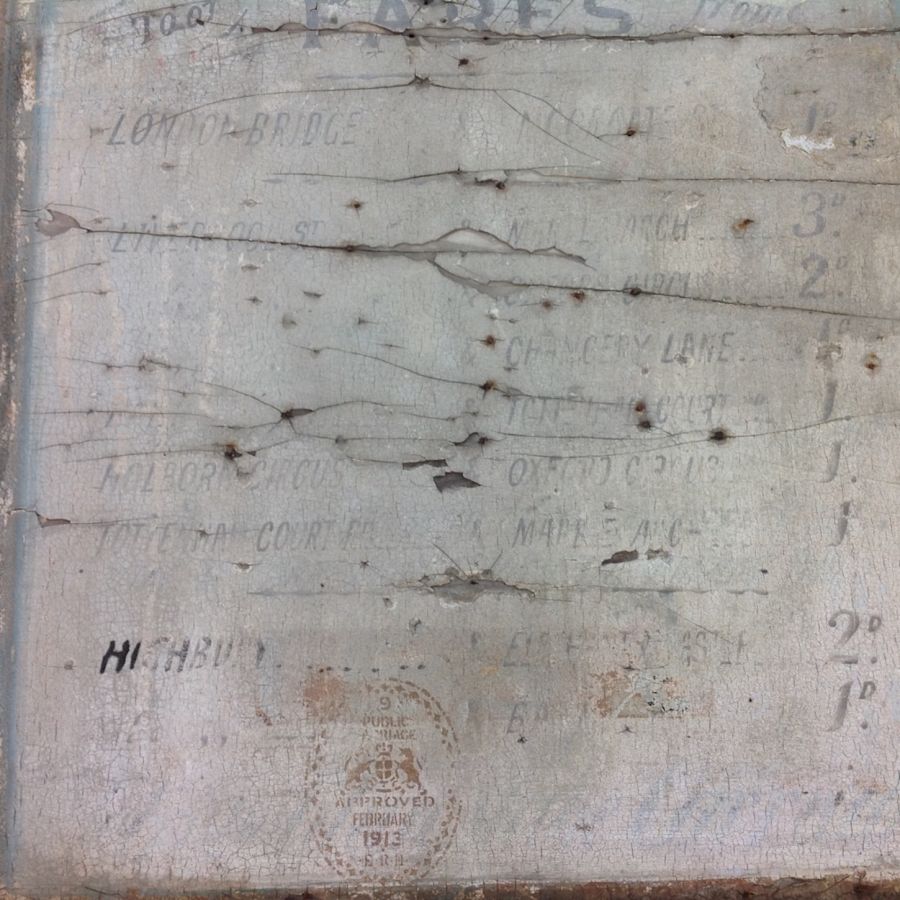 Before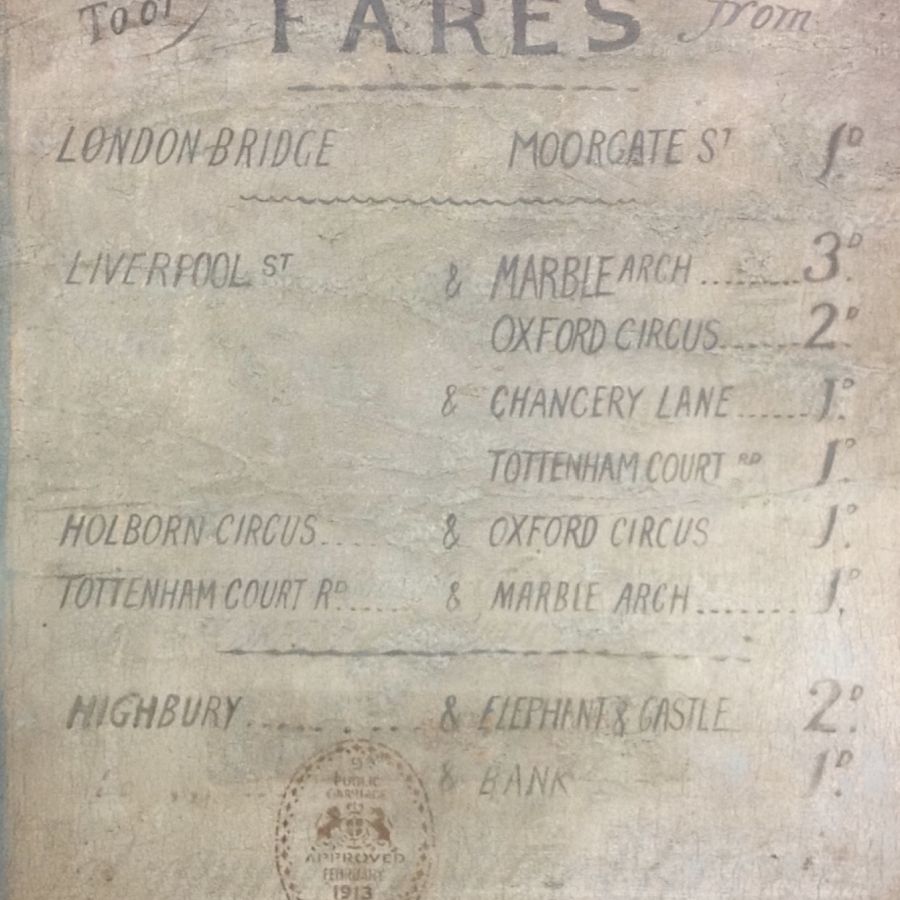 After
BUS FARES BOARD

Consolidation and retouching.
A very rare piece of London transport memorabilia, this privately owned piece was an original 1913 table of fares for the 19B bus, complete with the official public carriage stamp of approval. Years outside had led to extensive surface deterioration – cracking and splitting, with old nails protruding and rusting – requiring consolidation. Once the surface was intact, the paintwork was carefully and sensitively retouched to match the old lettering while keeping as much of the original as possible. The board now looks much as it would have done a hundred years ago.
---
Cat-3-F01-Fares-Board-03-Detail-F.png
Cat-3-F01-Fares-Board-04-Detail-F-After.png
Cat-3-F01-Fares-Board-05-Approved-before.png
Cat-3-F01-Fares-Board-07-Fares-cracks.png
Cat-3-F01-Fares-Board-06-crack.png
DO YOU HAVE A WATERCOLOUR PAINTING THAT NEEDS RESTORING?