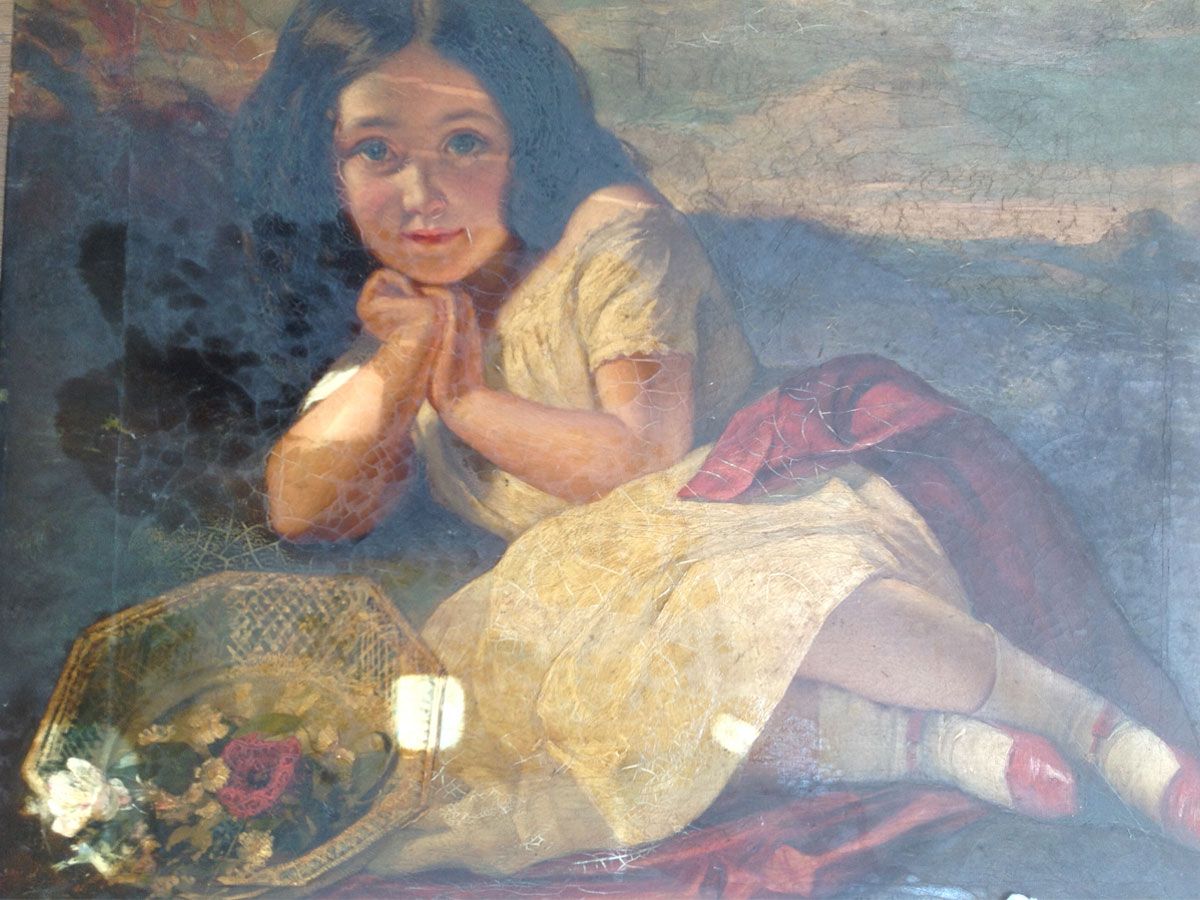 Before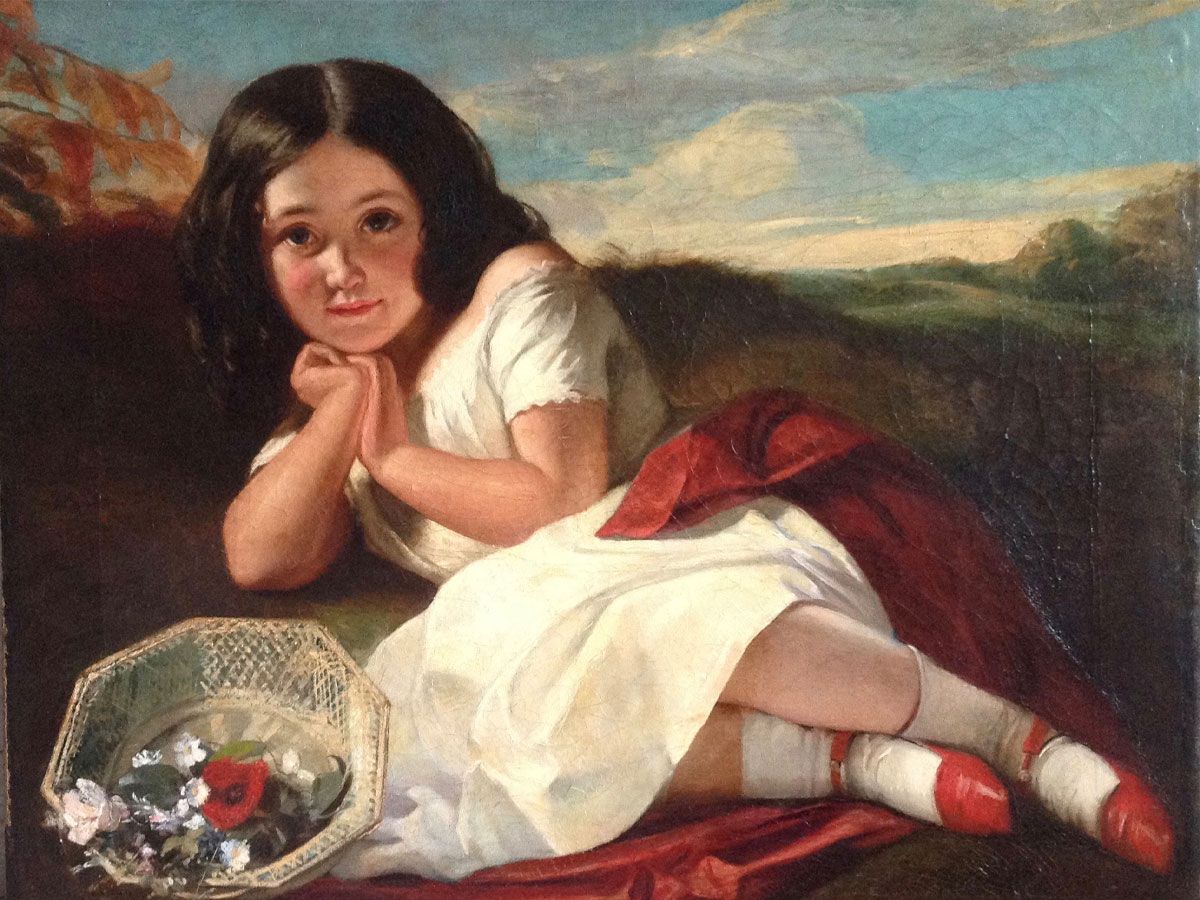 After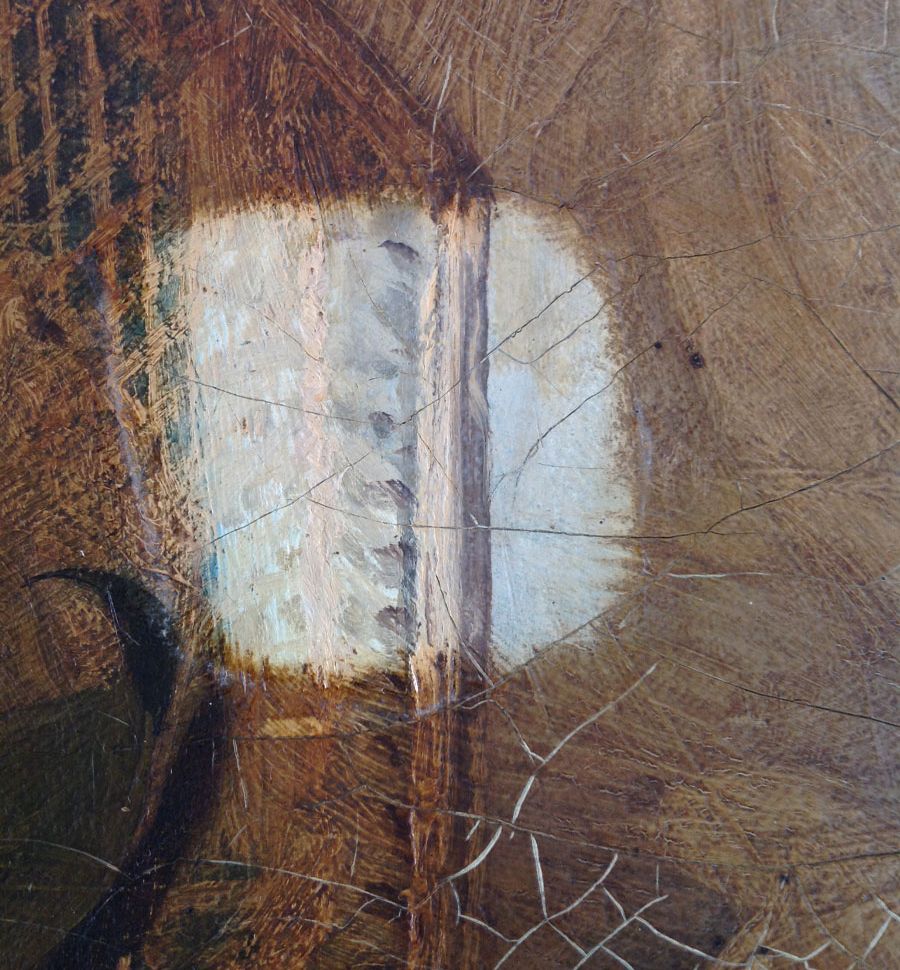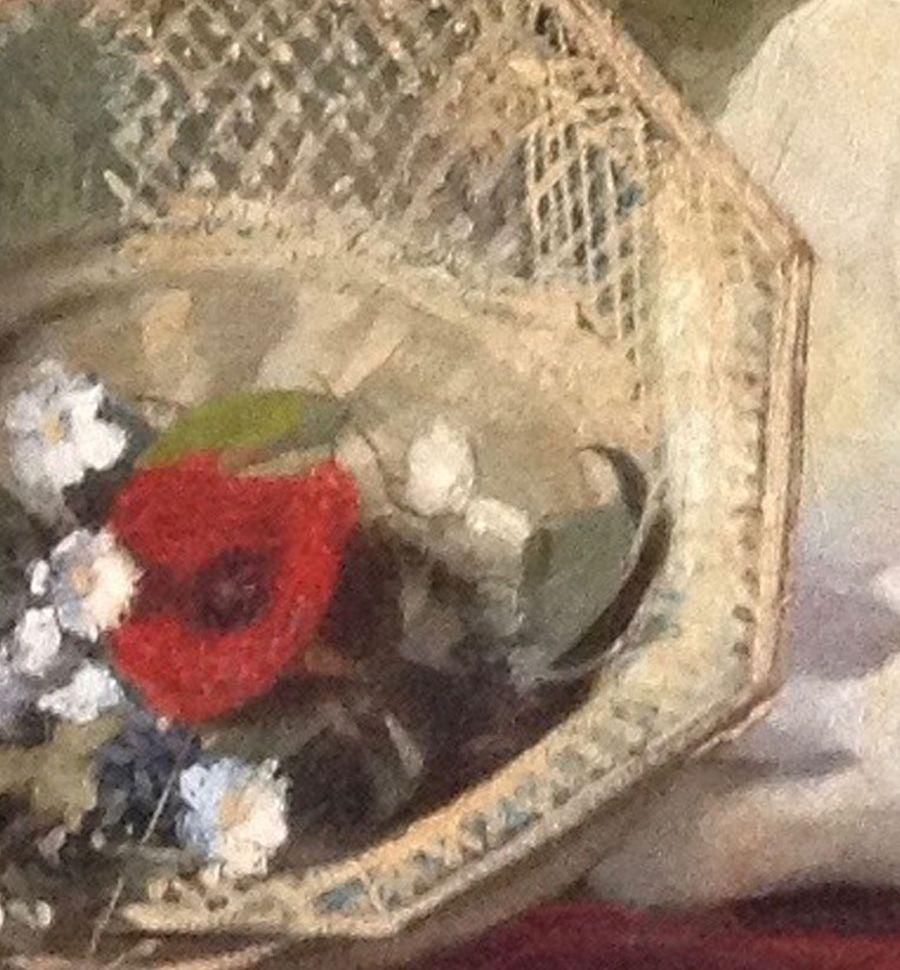 GIRL WITH FLOWER BASKET

Consolidate canvas, remove discoloured varnish and restore.
This Victorian oil painting had been owned by the same family for many years but was in need of some retouching and general restoration. The varnish had become discoloured with a yellow tinge and a small area of the painting had become bleached out, as shown in the photographs. First the old varnish was removed, then the damaged area retouched to create a seamless match with the original before revarnishing. The family will now enjoy the results for many years to come.
---
F26-05-Half-detail-of-arm.jpg
F26-06-Detail-of-arm-After.jpg
DO YOU HAVE AN OIL PAINTING THAT NEEDS RESTORING?