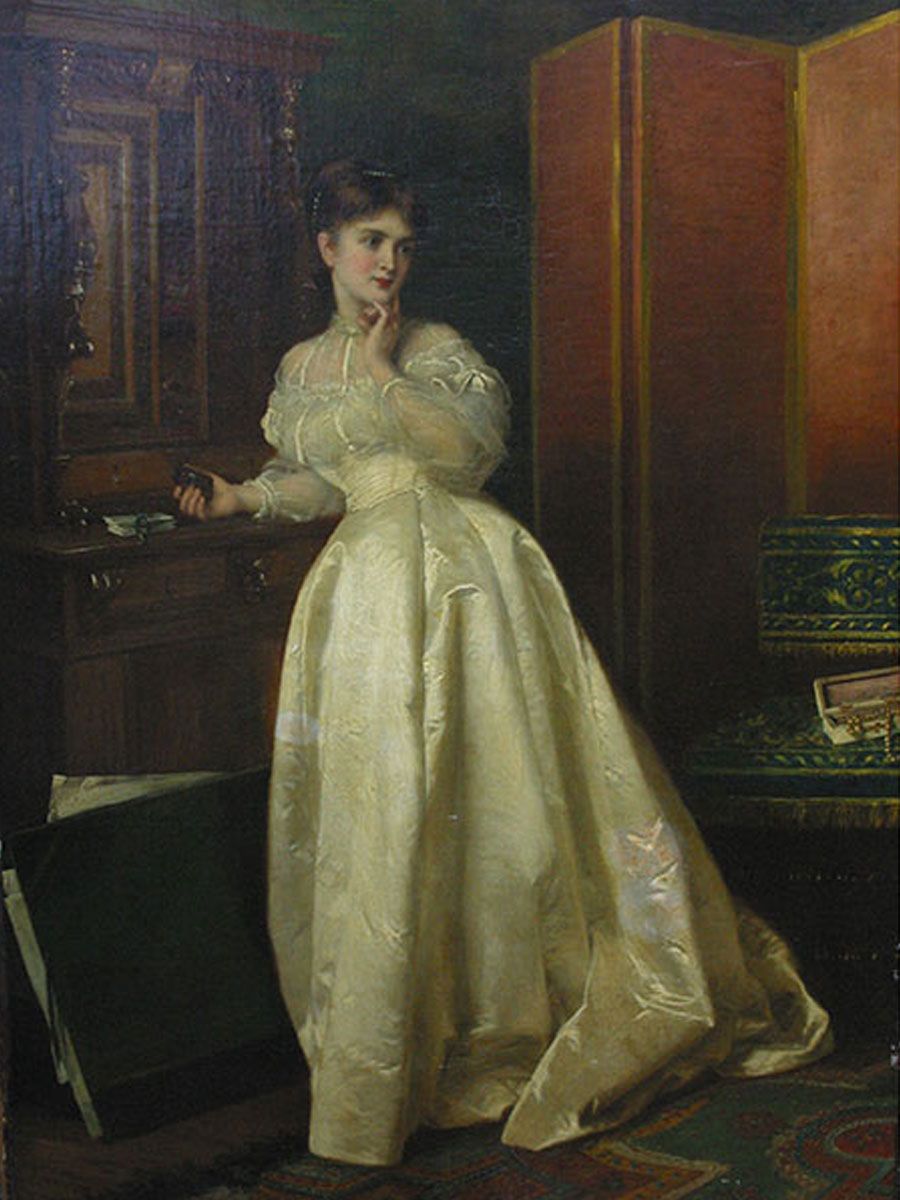 Before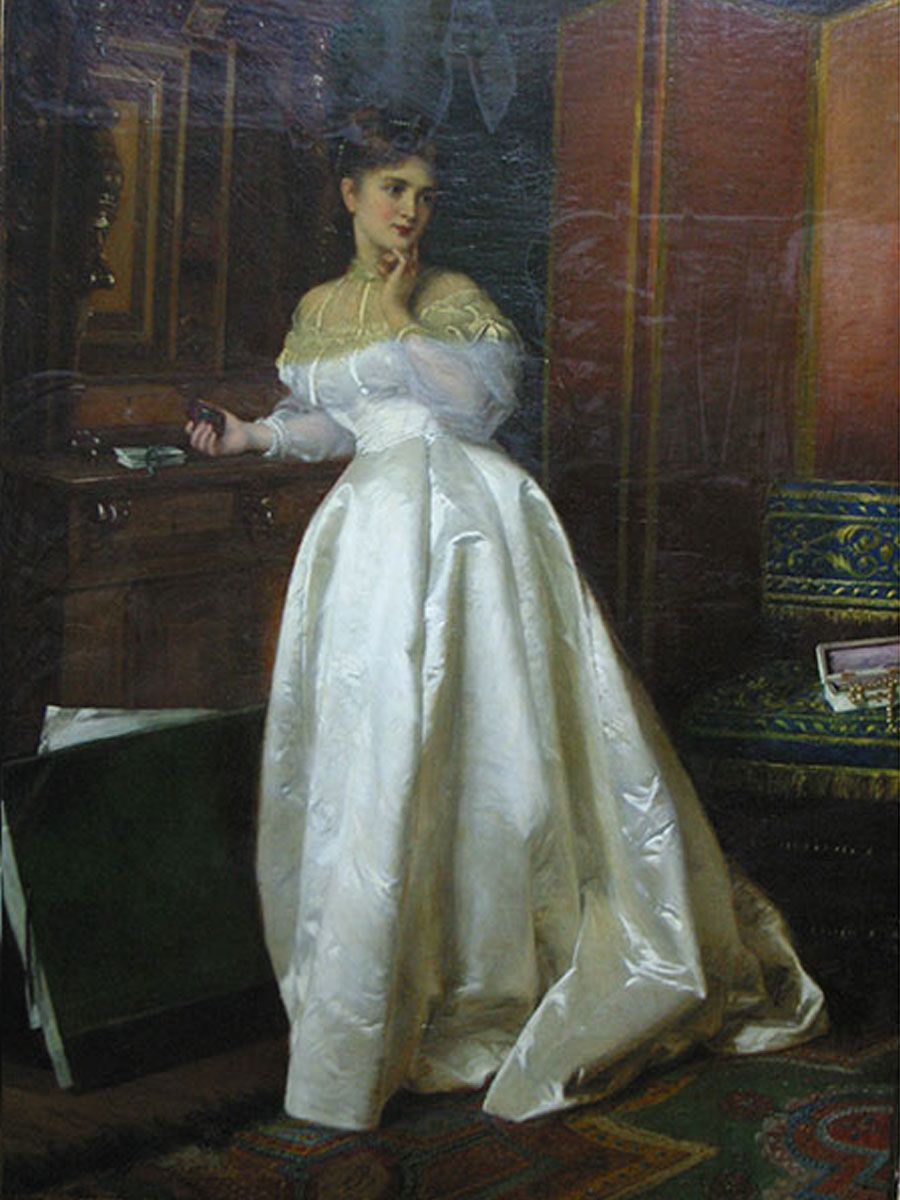 After
LADY IN WHITE

Test clean and revarnish.
This romantic Victorian oil painting had become discoloured over the years, the Lady in White now looking more like the Lady in Yellow. Test cleaning was carried out to ascertain the degree of discolouration of the old varnish before removing it to reveal the beauty of the original white satin dress. The painting was then revarnished.
---
Woman-in-White-Dress-05.png
Woman-in-White-Dress-09.png
Woman-in-White-Dress-02.png
DO YOU HAVE AN OIL PAINTING THAT NEEDS RESTORING?